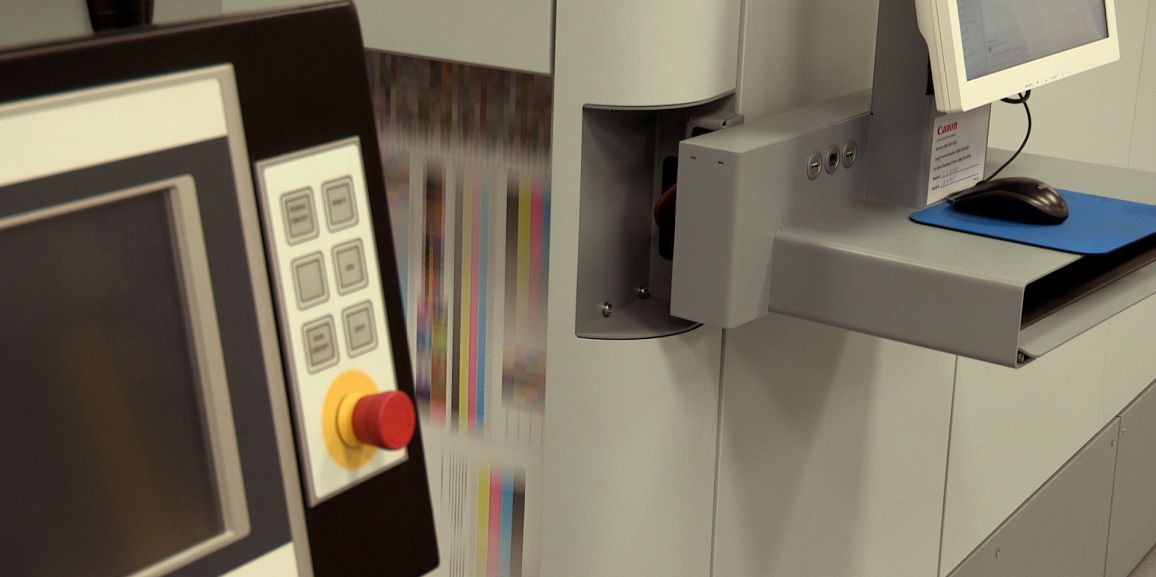 17
Feb
FARMINGTON, N.Y., February 17, 2015 – Access Direct Systems Inc., a Farmingdale, NY-based direct mail and marketing service company, has expanded its inkjet offerings to include four Océ ColorStream® 3900 digital color inkjet presses from Canon Solutions America.
Founded in 1969 as a data compilation company, Access Direct has evolved into one of the largest direct mail and marketing service companies in the United States, mailing over a billion pieces annually. From data processing and print production management to bindery, inserting, and mailing, Access Direct provides a full array of services to publishers, banks and financial institutions, advertising agencies, communication companies, membership organizations, retailers, and other Fortune 1000 companies.
For nearly 50 years, Access Direct has consistently invested in state-of-the-art technology to ensure it has the capability to deliver maximum efficiencies and flawless delivery. A long-time partnership with Canon Solutions America has enabled the company to stay on the cutting edge of print technology. In the fall of 2013, when management recognized the rapidly increasing role of inkjet technology, they turned to Canon Solutions America to help lead their company into the world of high-volume, continuous-feed digital color printing.
"We saw that inkjet was going to be a big player in the market, so we made the decision early on to move in that direction," said John DiNozzi, executive vice president. "We wanted to be looked at as industry leaders, not industry followers."
Whirlwind Year
With the help of Canon Solutions America, Access Direct selected an Océ ColorStream 3900 digital color printing system. While DiNozzi and his team expected the acquisition to give Access Direct a competitive edge, nothing best canadian casino could have prepared them for what followed. The direct mail leader gained the ability to quickly turn around very large print orders, while maintaining the highest quality. The benefits did not end there, however. Access Direct gained better management of color and paper, including the ability to do away with preprinted shells, while customers gained the ability to change content up to 24 hours before production. Access Direct was also pleased to discover the Océ ColorStream 3900 inkjet press had minimal downtime, as it had the ability to print on the ramp-up and ramp-down during speed increases and decreases. It also did double-duty as a color printer and a black-only printer.
During a 12-month period that DiNozzi describes as a "whirlwind year," Access Direct expanded both its customer base and portfolio of applications, including its MICR and transpromo capabilities. With business booming, the company quickly recognized the need to expand its inkjet capabilities as well. Just six months after the arrival of its first ColorStream 3900, Access Direct invested in a second ColorStream 3900 in 2014. By year's end, the company had added two more ColorStream 3900 systems, displacing nearly its entire fleet of 20 toner printers.
"We made a commitment to the inkjet environment and switched over our entire landscape," said Lori Messina, executive vice president of Access Direct. "It's not an additional service; it's now the culture and make-up of our company."
Future Focused
Currently, Access Direct is in the process of converting customers over to the inkjet mindset by demonstrating the value of mailing smarter, utilizing the vast amount of available data, and increasing response rates with the addition of color. Messina is happy to report that customers are overwhelmingly happy with the quality of inkjet, the array of paper options available to them, and the flexibility of a white paper workflow for personalized transpromotional print applications.
About Access Direct Systems, Inc.
As one of the largest direct mail and marketing service companies in the country, Access Direct Systems, Inc. is responsible for mailing over a billion pieces annually. It services various industries which include publishers, banks and financial institutions, advertising agencies, communication companies, membership organizations, fund raisers, retailers and other Fortune 1000 Companies. Many large volume and continuity mailing clients prefer Access Direct because of its record of performing these services consistently and cost effectively. To support these mailings, its services include database management, print production management, postal optimization, personalization, and mailing.