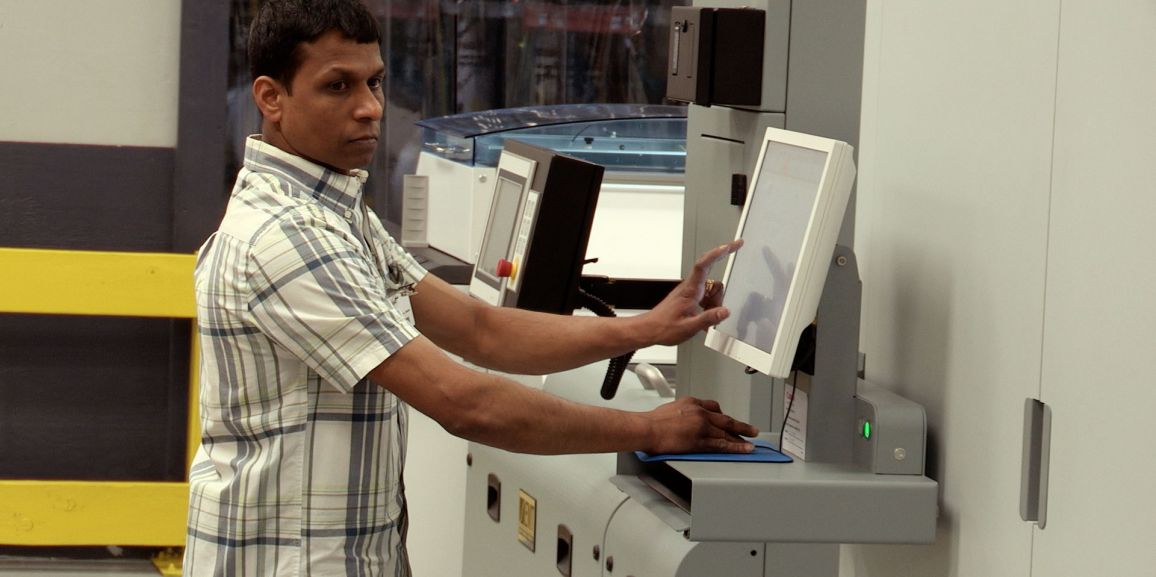 20
Nov
The following is an excerpt from a November 2016 article in DPS Magazine. Read on to learn how Access Direct is investing in inkjet to ensure a successful future.
Technology can transform a business. While it is easy for organizations to stick with what they know, there are many benefits to investing in the latest technologies.
Access Direct Systems, Inc. understands the power of digital print technologies, and has made a strategic investment in inkjet in order to reduce costs and improve production capabilities. The company's goal is to flip its operations from 80 percent offset/20 percent digital to 20 percent offset/80 percent digital.
Founded in 1969, the family owned and operated full-service direct mail marketing company started out as a data lettershop. It continued to grow as the business learned how to manage and utilize data for a range of applications. Today, the company employees a staff of over 500 and produces more than a billion pieces of mail annually. It operates out of three facilities totaling 250,000 square feet on Long Island, NY. Its clientele includes—but is not limited to—Fortune 1,000 companies in financial, publishing, and medical markets.
The management team at Access Direct combines more than 100 years of experience in direct mail marketing, printing, data management, and list management. John DiNozzi, current president/CEO, Access Direct, co-founded the company. DiNozzi offers over 40 years of experience in direct mail marketing with specialized expertise in the development and management of list processing and related direct mail computer applications. He's joined by John V. DiNozzi, owner and EVP, and Lori Messina, owner/EVP, Access Direct. The two have each worked in the business for more than 30 years.
Eye on Inkjet
While Access Direct is set on its digital track, it didn't start out there. About ten years ago, the company purchased a facility in Southern NJ to house its six web presses. Offset was, "a necessary evil," because at that time customers believed that if you couldn't preprint your own shells than you couldn't produce the work. "So we entered that market and stayed in it as long as we had to," admits Messina.
During this time, it operated in a pre-print environment, which included offset printed shells that were personalized with a fleet of 25 toner-based engines from Canon and an inline bindery.
According to Messina, the direct and transactional mail provider understood that something needed to change, but the challenge seemed impossible with the existing equipment on the market. "Because we are a data company, our vision was to move into variable personalization, and then color," she explains. It knew inkjet was the answer, but they needed to find the right equipment match.
Access Direct wanted a solution to drive down costs, increase speed to market, save on postage, and consolidate units. Inkjet was the answer. To make the transition, they had to change internal and customer views of digital inkjet and take on a leadership position in the industry.
The company began seeing consolidation from its competitors. "My partners and I looked at each other and said that we didn't want to be sitting ducks. If we wanted to be a leader in this industry, we have to be committed to it." As part of securing a successful future, we decided to switch the entire company to inkjet. "And that's what we did," says Messina.
Read the rest of the article at DPS Magazine.